8 Key Tips for New Online Instructors To Adapt to The New Era
In an attempt to halt the spread of coronavirus, almost every school and university has canceled their in-person classes during the last few months. In this way, eLearning has historically increased its numbers in this time period.

However, an unprecedented number of teachers have had to adjust to a completely new teaching format for which they have very little or actually no training. To help newcomers better adapt to the eLearning world, at EdTick we have a set of tips for educators on how to face the current scenario. We hope you find them useful!
1. Move To A Video Conference Platform
The most basic way to go online is to move to a video conference platform. It is clear that an in person class cannot be replaced by a webcam; in fact, both students and teachers do not behave in the same way when they face each other or when they communicate through a screen. Although virtual lessons might not be the same experience as physical ones, it is clearly better than nothing. It is therefore vital not to stop with the learning process, and students to rather have a virtual lesson than no class at all.
Nowadays, teachers have a vast variety of web conferencing suppliers to choose from such as Zoom, Skype or Microsoft Teams (colleges or universities have paid membership to access to one of them).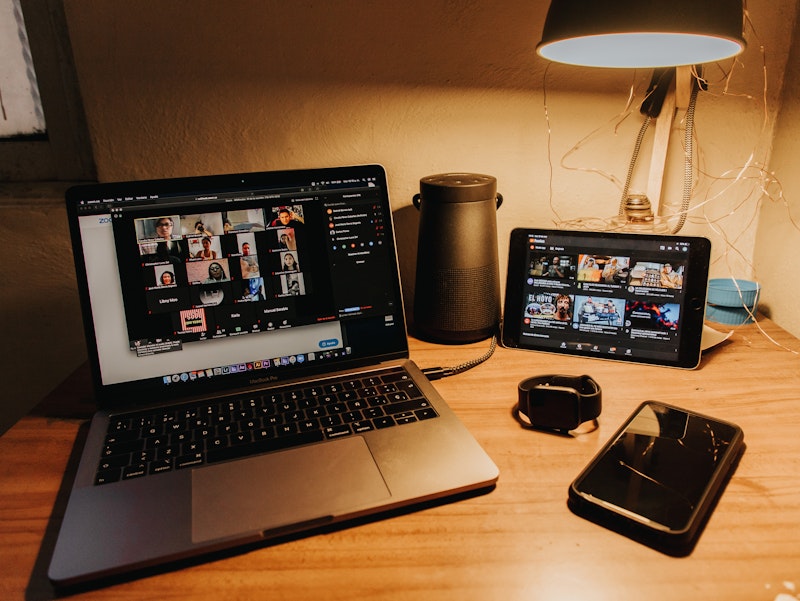 2. Think Shorter
If it is tough to keep university students' attention face-to-face, it is even harder to do so online. Teachers have to embrace the online environment with shorter and more-compact oriented communications.
In fact, it is easier for teachers to make briefer lessons online, due to many reasons: first of all, as they are alone in front of their computer, it might be easier for them to concentrate, as their focus is solely on giving the lesson, and they can erase unnecessary parts from the video by editing it (for example, if they blank or they take a short break, it can easily be removed from the tape).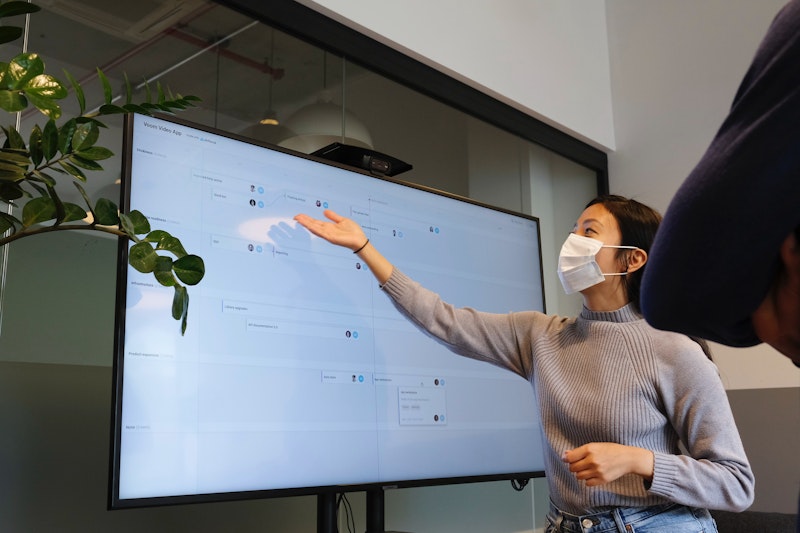 3. Record Online Sessions For Students Who Cannot Join Live
When learning online and especially for the first time (it is many people's case with the COVID-19 pandemic), it is very important to give learners the opportunity to adapt themselves. For that reason, it is advised that teachers record and upload their classes, so students have the chance to watch the video whenever it is convenient for them. In fact, not every student has the ability to attend non presential lessons, and we do not desire to leave any student out.
It is recommended that once the online class has finished, teachers upload it to the online platform for anyone to have access to it. Instead of uploading a gigantic file on Dropbox that might give students a hard time downloading it, you can share the video on YouTube, and send the link to watch it or use a service that manages to stream, which some schools already have access to.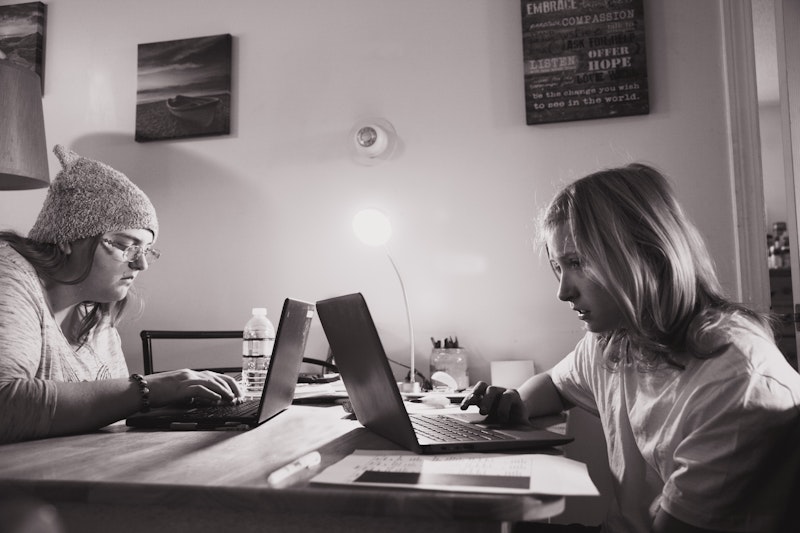 4. Remember Lighting And Virtual Eye Contact Are Key Assets
When in front of a group of students via live video, it is important to double-check you aren't standing in the shadows.
Teachers should also check if their microphone is working properly; there is nothing worse than recording a whole lesson, and then realising that students are not able to listen to anything because the microphone was muted.
5. Use Polls To Motivate and Foster Students' Engagement
There are great tools to create online multiple-choice questions for the class. Besides, professors can ask students to respond to a prompt in the chat most video conference platforms offer. Experts suggest to include at least 3 polls or similar ways of interaction during each lesson in order to keep students engaged and make them interact with the professor and among each other.
6. Be Sympathetic And Patient
Educators should understand that each and every student is going through a different situation during this global pandemic: some of them might have family members to take care of, they may have other chores to do, they are probably concerned about their future, their finances might not be great… Educators should recognise that academics probably are not their number one concern right now.
Students may use online classes as an escape from their day, so now more than ever, teachers should show compassion and kindness, as well as be more flexible. As virtual classes can be seen as cold and isolating, tutors showing their students affection will surely have an amazing effect on them. Also, teachers should be more flexible with assignments: not everyone has the time or resources to realize them.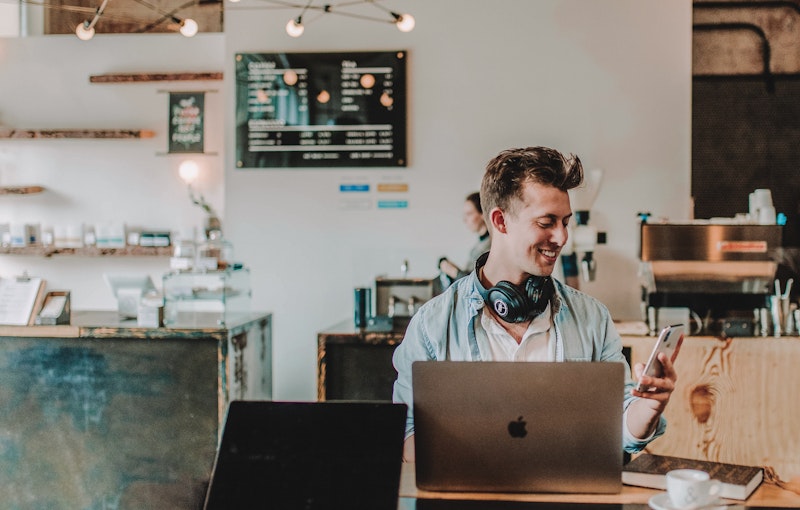 7. Avoid Confusion
Assignments will probably take longer than usual due to stress and pressure and other environmental aspects. For that reason, it is vital for teachers not to give surprise assignments and, instead to be really detailed and specific with the tasks they assign. Learners need to know clearly what they are asked to accomplish in order to obtain the grade they are looking for.
8. Ask For Feedback
Even though teachers try their best when giving class, it is hardly ever perfect. Students are prone to spot issues that the teacher might not notice. For that reason, students should always give their sincere opinion about the teachers job; this should be seen as an opportunity to improve classes, not to pick on or bully the teacher. The feedback can be done both individually or grupally but also anonymously.
In case you are a teacher seeking help in order to improve your online classes, we advise you to follow the tips mentioned above. Switching from face-to-face classes to online learning is not an easy task, especially in such a short period of time, but our pieces of advise will definitely make the process smoother.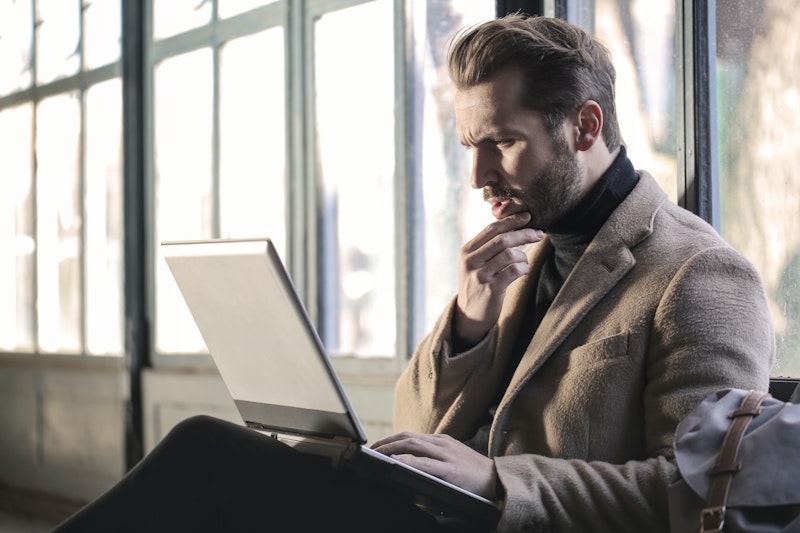 If you are an educational institution seeking to improve student engagement and performance through online learning, EdTick provides you with access to information on the features and benefits of most advanced eLearning software tools in the EdTech market. Join EdTick today for free and compare and assess the tools that might suit your organization best before making a final decision.
About the author
About EdTick
EdTick is a platform that helps educational institutions connect with academic software. Join our Beta program and help us shape the future of educational technologies!