Interview with Margarita Alvarez, from Canvas LMS: "The future of education will be based on student-centricity, blended learning, and collaborative models"
Due to the COVID-19, we have witnessed a dramatic increase in the number of educational institutions being forced to adopt Educational Technologies (EdTech) at an accelerated pace and, in most cases, in a not organic way. At the same time, we have been able to observe imbalances among different countries and different institutions regarding the adoption of these educational technologies.

In order to better understand the ongoing situation, we have reached Margarita Alvarez, Southern Europe Regional Director for Instructure. Instructure is the developer and publisher of Canvas LMS, a Web-based learning management system, and Canvas Network, a massive open online course (MOOC) platform.
Given your great knowledge about the educational landscape in Southern Europe in recent years, with countries such as Italy and Spain - which are under complete lockdown-, strategically speaking, what could these countries have done to be prepared for these types of scenarios? Has there been a striking difference from other countries in which Instructure is operating?
Let's be realistic, none of us would have ever imagined a scenario like the one we are living in now. On this basis, we must be aware that the current situation has shown that not all institutions were technically prepared to have all their teaching and administrative staff working from home. Many challenges have arisen from a technical and organizational perspective. However, the main important one is students being taught remotely from their homes with no predefined methodologies, strategies, or teachers with the needed knowledge to guarantee their engagement, commitment, flexibility, and security.
Several schools and universities have been able to adapt themselves to the new situation quickly. My favorite example is the Basque Culinary Center university, where students are able to learn and practice their gourmet recipes from home; 100% online.
However, instead of focusing on what most of the institutions could have done, I consider that we should focus on how they are able to readapt to the future.
Regarding the infrastructure or hardware, what are the biggest challenges for both users and students?
I would clearly say the biggest challenge of the infrastructure is the lack of scalability. Education institutions' on-premise systems are not able to manage thousands of students getting into their system in a concurrent way. Additionally, there are issues of implementing third-party solutions, as they need to do ad-hoc developments, which means investment in time, resources, and budget.
That is why, organizations need a cloud-based, auto-scalable, and open-source solution that allows them to move quickly and in a secure way.
In your opinion, what educational institutions, both public and private, should learn from this crisis and what steps should they follow to improve their services?
I believe that the main learning that all these organizations should get is that the future is here, and it's here to stay. What they knew so far has been changed and it will no longer be the same; people and their needs are completely different today. I consider that the first step they need to take is to analyze where they are, where they want to go, and how they will do that.
Therefore, I strongly suggest they build a minimum viable product (MVP), as well as ensuring that teachers are trained and aligned. All institutions should provide educators with guidelines about the methodology to be followed and ensure that they have easy access to the solutions they need.
Could you give us the key to success in the rapid adoption of EdTech tools in general?
There is not a secret recipe for success, of course. However, I consider successful institutions to be those which align their strategy and methodology with their resources. The key to success is, in my opinion, everyone involved in the project being aligned on the adoption of EdTech tools.
In the particular case of Learning Management Systems (LMS), which you are most familiar with at Canvas by Instructure, what have been the keys to success in its implementation?
From the perspective of the project, implementing Canvas has been a success from the very beginning thanks to the Instructure team being highly experienced and knowing perfectly well about the needs and objectives of different types of institutions. And generally speaking, the implementation has succeeded because it is easy to use, reliable, open, and engaging.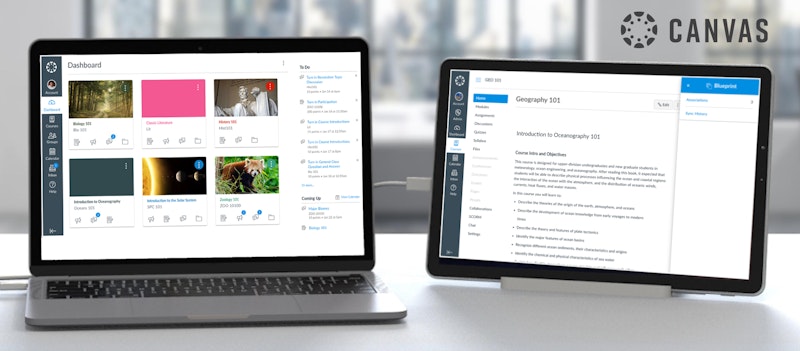 Could you mention some successful stories?
In the Spanish landscape and apart from Basque Culinary Center, Universidad Internacional de La Rioja (UNIR) ISDI and CUNEF have also success stories. I strongly suggest you check the following article about how different Spanish institutions are incorporating comprehensive and secure learning management platforms that allow much more than posting teaching materials or having a communication platform between teachers and students.
From Instructure how do you see the future of education in the medium and long term?
Undoubtedly, the future of education will be based on student-centricity, blended learning, and collaborative models.
Finally, what steps do you think should be taken by educational institutions which are searching for a reliable supplier that meets their needs?
I think that they should first ensure that those suppliers allow the institution to be future-proof and look for a Partner like Instructure, which is native-cloud, open-source, and provides a solution easy to use, reliable, open, and engaging. That will be a guarantee of success.
Undoubtedly, the implementation of LMS tools goes much further than for a specific moment. It offers a greater global projection to educational institutions that would allow them to further increase the number of students enrolled from anywhere in the world, makes teaching to students and teachers more flexible, promotes collaborative work at the highest level, and greatly improves its position as an educational institution. This is possible, and there are already worldwide success stories.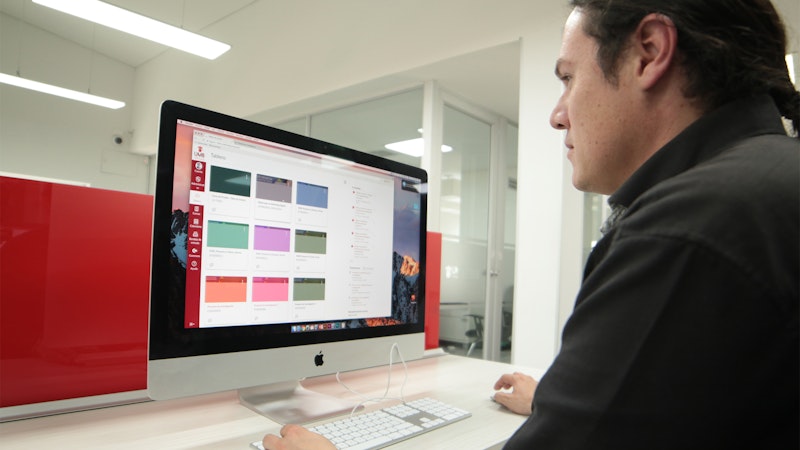 If you would like to learn further about the steps of implementing a Learning Management System tool at your institution, we suggest you read EdTick's guide on how to implement an LMS. On the other hand, if you want to research the available LMS solutions in the market, use our search engine tool to find the solutions that best fit your needs and request a demo.
Disponible la versión de la entrevista en español.
About the author
About EdTick
EdTick is a platform that helps educational institutions connect with academic software. Join our Beta program and help us shape the future of educational technologies!