The Flipped Classroom As A Learning Strategy
In the following article, we will be explaining what a flipped classroom is, how it works, and how teachers can "flip" their classroom.
What Is The Flipped Classroom?
A flipped classroom is an instructional strategy and a type of blended learning meaning it combines both online and offline learning. It aims to increase student commitment and active studying, providing instructors a better opportunity to deal with varying skill levels, individual students; struggles, and diverse learning goals during class time.
A flipped classroom is built around a revolutionary approach; in which students absorb new content using technology at home, while practicing and building knowledge by studying or doing activities in the classroom under the guidance of an instructor.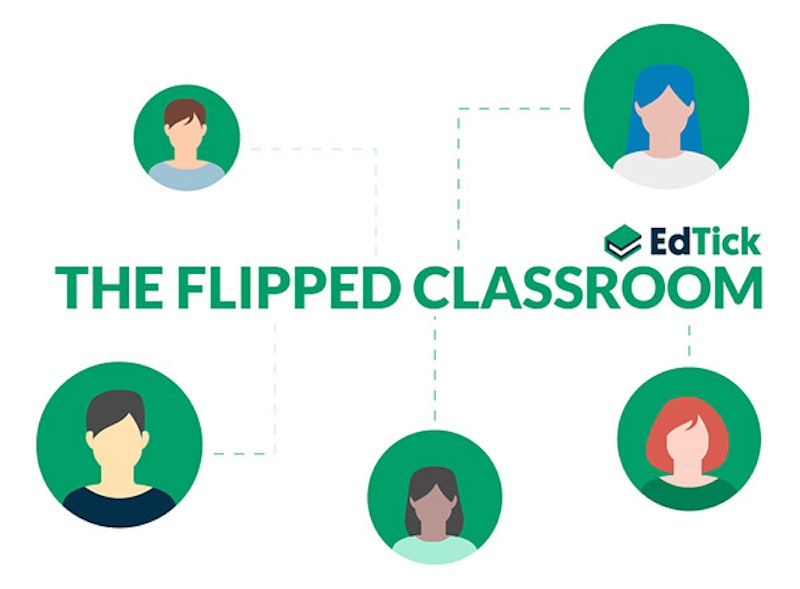 Characteristics of a Flipped Classroom
To better understand what the flipped classroom is about, we should start by comparing it to a traditional classroom:
The lesson is guided by the teacher, who is the main source of information.
Teachers answer their students' questions and give them feedback.
The tutor delegates tasks and controls the flow of the conversation.
Students are mainly focused on absorbing the new content.
Not only is the variety of at home tasks limited, but also they are usually done individually with no opportunity for collaboration.
Traditional learning usually involves reading from a textbook or working on practice problems outside the classroom.
On the other hand, these are the characteristics of a flipped classroom:
The learning process is more centered on the learner.
Students are introduced to new topics outside the classroom, they direct their own acquisition of knowledge, rather than the teacher.
At home activities can take many different forms. Videos and other learning resources online collaborative research, digital research, etc.) are used to deliver content. They can be created by the teacher or by a third party.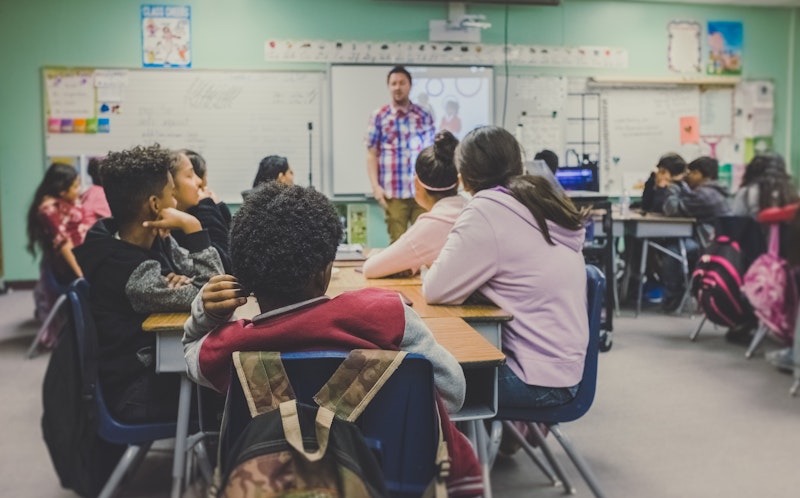 Flipped Classroom Advantages
As previously stated, the flipped classroom combines both online and offline learning methods, so that students get the best of both worlds. These are the different advantages the flipped classroom provides.
Students Are At The Heart
Students are in charge of their own education—they are no longer passive subjects, but active participants in study. In the flipped classroom, students are encouraged to actively participate, ask questions, work in groups, organize themselves, individually solve problems, and much more. A flipped classroom trusts students' own ability to build knowledge, and repositions the instructor as a guide, rather than the holder of all information.
More Useful Class Time
This method allows for more time to be spent solving student's struggles and questions in class. Students have already familiarized themselves with the subject-matter at home, so class time can be spent answering questions and working on problems individually and collaboratively.
Favors The Diversity Of The Class
As previously explained, students have already checked the subject-matter at home, and as a result, the time in the classroom can be employed mastering the subject: it is the teacher's job to make sure that pupils understand perfectly. Modern technology can be a great ally: for example, if students are learning the lesson via a video, they have the ability to pause it as much as they want until they understand it completely. Moreover, teachers can adapt the content to their students' needs.
More Diverse Content Types
Modern technology allows for information to be delivered in a variety of ways, which can help learners of different styles For example, if students are learning via video, they have the ability to pause and replay as much as they want until they understand completely. Teachers can adapt the content to their students' needs using a diversity of multimedia.
Better Understanding and Retention
Students who have learned to employ the flipped classroom are more prepared to become independent adults. This method encourages students to understand their own strengths and limitations, and figure out how they learn best. Learners retain more information when they understand how they should absorb it, and can thus apply their knowledge more easily in their real lives.
Strengthens Learner's Skills
Various competencies are strengthened in a flipped classroom: students are encouraged to work individually, understand new technologies, properly organize themselves, share their opinions, and work in groups.
Students Feel More Motivated To Learn
The flipped classroom is an innovative and fun way to learn, so students feel more motivated to take action, make decisions, and participate.
The Flipped Classroom Throughout A Student's Journey
The flipped classroom has various benefits at different stages of learning.
Early childhood School (0-6 years)
The application of the flipped classroom at this stage is complex, although not impossible. Some subject matter, such as mathematical concepts and environmental studies, can be introduced via flipped classrooms. It is vital that families know how to properly guide their children through using new technologies at home.
Primary Education (6-12 years)
It is vital that teachers motivate students in this stage; in fact, emotional and motivational factors can lead to a failure to learn now and later on. The flipped classroom can help students feel motivated, work in groups, and coexist with peers at school.
Secondary Education (12-18 years)
It is at this age that students will start to interact more deeply with new technologies. If they are allowed to link them with school, they will feel a lot more motivated to work.
Higher Education (+18 years)
Applying the flipped classroom methodology is far easier at this point, due to students' maturity. It is especially beneficial in long-distance education.
Conclusion
To summarize, the flipped classroom is an innovative way of learning that shifts the center of gravity from the teacher to the student. It can be a great way to engage students in the learning process. We encourage teachers all around the world to give it a try and see if it is effective.
If you are an educational institution seeking to improve your remote teaching resources and security, EdTick offers the most advanced and secure eLearning software tools in the EdTech market. Join EdTick for free today to assess and compare the tools that could make your organization a better place!