How To Implement The Best Employee Training Tools For Your Business
As the workplace is evolving, at EdTick we know the importance of your online employee training for your organisation's success regardless of the industry your business is in. We consider that the employee's learning experience is only as good as your training toolkit. We have thus picked up the top virtual staff training tools that companies are implementing across their training methods.

In this guide, we will share what staff employee software tools are, the most effective job training tool types, and the steps you should follow to find the right tools that will make your employees love the training you provide.
What Are Online Employee Training Tools?
Also called workforce or HR training tools, staff training tools are software aiming to provide different kinds of training and education to employees, such as to develop soft skills, train new employees on or further product training. Today there is a highly wide range of creative and cost-effective training options in the market, which have introduced employees to a more modernized and engaging approach to learning and education in the workplace.
Keep reading to learn about the steps you should follow in order to choose the right employee training tool for your business:
Step 1: Define the needs of my organization
Some of the most common goals to implement a training software tool are:
To measure and benchmark the improvement in the performance of employees.
To train staff about specific topics that require further education.
To provide employees with an overall professional development program.
To support staff in a role change inside the organization or as part of a succession program.
To guide and test the performance of new staff in their operations.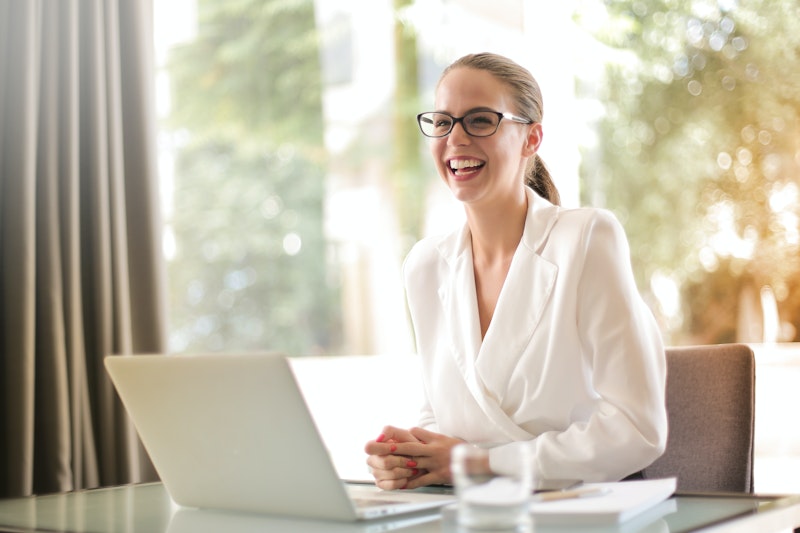 Step 2. Define the benefits you are looking for on Staff Training Tools?
Some benefits that you might seek on an employee training software might be:
Providing staff with eLearning material available whenever and wherever they want, so they can follow their own pace.
Increasing employee motivation and overall job satisfaction, resulting in decreased employee turnover.
Enhancing the employees' value and morale alignment within the organisation, such as risk management for sexual harassment or diversity training.
Improving process effectiveness, which results in financial gains.
Promoting collaboration and interactions among employees.
Increasing employees' capacity to adopt new technologies and learning methods.
Step 3. Understand The Most Popular Virtual Employee Training Tool Options
These are some of the most relevant job training tools available today:
1. Learning Management Systems (LMSs)
Learning Management Systems are one of the most important corporate training tools. They are virtual spaces where employees can learn, collaborate and test their knowledge.
The right LMS software makes the development and management of a staff training program simple by organizing and combining all the content into an intuitive learning path. It can help your organisation automating processes and saving training time with a user-friendly interface and engaging gamification features. A good LMS should also provide your institution with rich communication tools, and a comprehensive report engine.
As not all LMSs are the same, we recommend you to always choose carefully based on the features, customer support and pricing that best fit your training needs. We recommend you to read our guide on How to implement a Learning Management System.
LMS Use Cases: How Educational Institutions Can Benefit from iSpring Learn
2. Virtual Learning Environments (VLE)
Virtual Learning Environments (VLEs) also allow interactive, active learning environments to improve the learning experience through digital resources, activities, and interactions throughout the different stages of assessment.
Are you not sure if you are looking for a VLE or an LMS? We recommend you to check the main differences between an LMS and a VLE. Although many VLEs and LMSs have similar features, such as forums, quiz authoring suites and reporting systems, VLEs are characterized by more constructivist and collaborative approaches.
Similar to LMSs, VLEs may vary regarding different options of deployment, specification support, customer type, license and pricing models. In the same way, some VLEs provide broader functionalities of assessment and grading employees, while others provide higher possibilities regarding employees' training development and content.
3. Learning Experience Platforms
LXPs are relatively new employee training tools similar to LMSs, but these staff training tools usually are required to be integrated with an LMS. The main difference between LMS and LXP is that LXPs are more learner-oriented as they can be personalized and they allow more interactions.
In addition, most LXPs can be integrated with gamification, collaboration and social tools to make your content more engaging and fun while focusing on your employees' performance improvement.
4. Microlearning Platforms
Microlearning platforms are highly interactive tools perfect for employee onboarding processes, training remote teams and improving product-related or technical knowledge. The reason for that is that they allow quickly and easily create bites of customized, engaging content that is accessible by employees just when they need it most.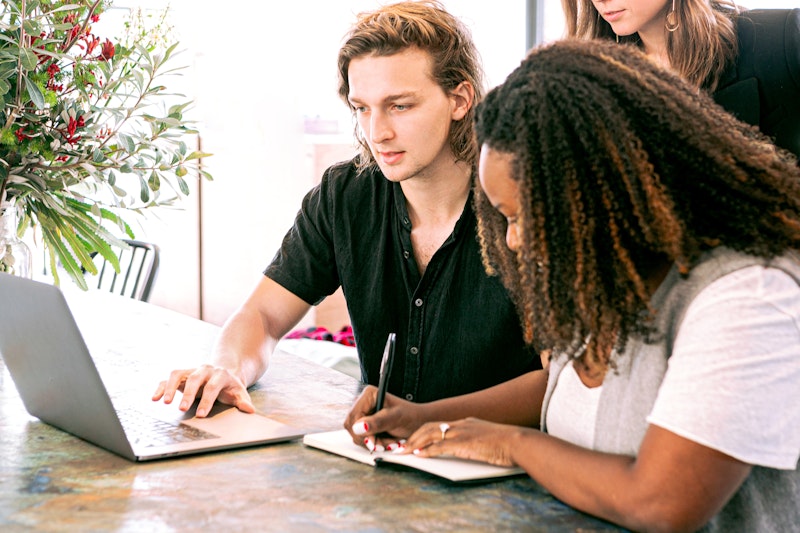 5. Video Training Tools
Video and audio conferencing tools have become a must due to the increase of employees working remotely, different time schedules or organisations having geographically dispersed offices. Online video training platforms offer businesses live streaming expert subject matters online as well as virtually connecting with their colleagues and employers, raising their hands to ask questions and contribute with their ideas.
Most video training tools also allow sharing screens and recording so that those who missed the appointment are able to access the content.
6. Mobile Tools
When it comes to informal, bite-sized and tailored training experiences, mobile devices have become highly popular. These tools allow employees to learn on the go, exactly when they need and want it.
A relevant matter you must look at when deciding to implement mobile-based training is that your content needs to be compatible with mobile operating systems: iOS and Android. In addition, it is important to consider whether the devices provided to the employees should be company-owned or whether you should allow their employees to use their personal smartphones or tablets for work purposes too, known as the Bring Your Own Device (BYOD) practice.
Step 4. Access EdTick To Research And Choose The Best Training Tool
Once you have stopped to think about the goals, needs and benefits you might have, it is time to research the benchmark on the right employee training tools for your business.
To that end, there are different tools available, for example EdTick's search engine tool. At EdTick we seek to connect businesses and educational institutions with staff and student training platform suppliers and facilitate their information searching process and find the employee training tools that best fit their organisational needs.
At EdTick's search engine tool you can compare everything you need to know about staff training software tools' functionalities, features and benefits before making a decision. When you come across with software tools you might be interested in, you can request further information and advice from up to 5 employee training software experts.
To sum up, whether you are a business administrator or an HR professional, you might be considering implementing or upgrading the training method that works best for your employees and organisation. We hope this article will help you to understand the needs of your organisation and guides you in the research of the right employee training tool!