Tips and Strategies To Define an Effective and Engaging Online Learning Program
Virtual education and training have become an essential part of many educational institutions and corporate organizations in these past months. As it is a new methodology for a big number of schools, universities, and companies, many of them fall in with offering online training channels and resources and do not acquire approaches to increase remote learners' engagement.

At EdTick we consider that a remote teaching tool or environment should not merely be a means for receiving the necessary information and learning from it, but it should also symbolize the culture of the institution or organization and encourage the development and growth of the learners.

In this guide, we will share 8 tips and strategies to help you achieve a high remote learner engagement quotient at your educational institution or corporate organization.
Tips and Strategies to Define an Effective Online Program
Tip #1: Highlight the value of virtual training
If you are reading this article, the eLearning methodology will be most likely a completely new learning process for both teachers and the vast majority of students. It is likely that some individuals might show to be worried, sceptical, or having technical difficulties while adapting to the new learning modality.
In order to ensure a higher engaged audience, it is of big importance that prior to beginning the virtual training, the institution invests in sharing short pieces of relevant content showcasing the additional value that remote training can provide them with.
Tip #2: Set up milestones
In addition to acknowledging the benefits of eLearning, the learners should also be in sync with the expected outcomes from the learning program. To ensure constant communication and drag the attention of remote learners, we recommend you, for example, to divide the program into shorter and manageable learning sessions around 60-75 minutes. Additionally, you can evaluate when to implement live, interactive sessions, experiment varying between breakout sessions and activities, regrouping, and interactions with peers and/or facilitators.
Tip #3: Offer personalized learning
Another highly effective method to promote students' interactions and participation in a virtual learning environment is by offering relevant and tailored content contributing to meeting their personal learning needs. By providing learners with the right resources that allow them to apply their new skills, students' have a higher ability to retain information, increased engagement rates, motivation to master tough concepts, and envision their future.
Today teachers have more tools and resources than ever to teach learners on an individual level, offering them personalized attention shaping the minds of the future.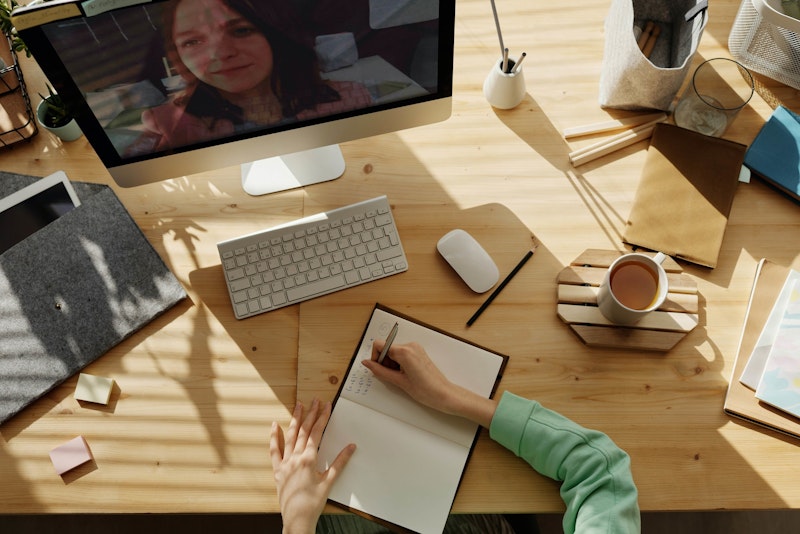 Tip #4: Share quality and relevant content
eLearning gives teachers and educators the capacity to integrate more diverse multimedia resources helping to engage and entertain learners while enlightening the students simultaneously. The balance between education and entertainment is taking more and more weight, and some examples of these types of content can be demo videos or online presentations allowing them to observe and mimic compliance-related tasks.
At EdTick we recommend you to incorporate images, videos, and graphics in moderation, and always ensure that it supports the subject exposed, instead of distracting the students from the learning objectives.
Tip #5: Encourage social interaction
The days of learning programs based on unidirectional communication are over. Learners demand more and more meaningful interactions that offer them real value during their learning process. In order to ensure these results, we can suggest you try to add interesting questions that push remote learners to pause and think during the virtual training session.
Tip #6: Leverage microlearning and action-oriented learning
We suggest you offer virtual content that can be applied to real practice and that offers spaced repetition for practice and proficiency gain.
To this end, you can also consider investing in immersive approaches, like virtual or artificial reality, gamification, scenario-based learning, interactive story-based, or video-based learning. All these approaches guarantee an engaging learning experience for your remote learners.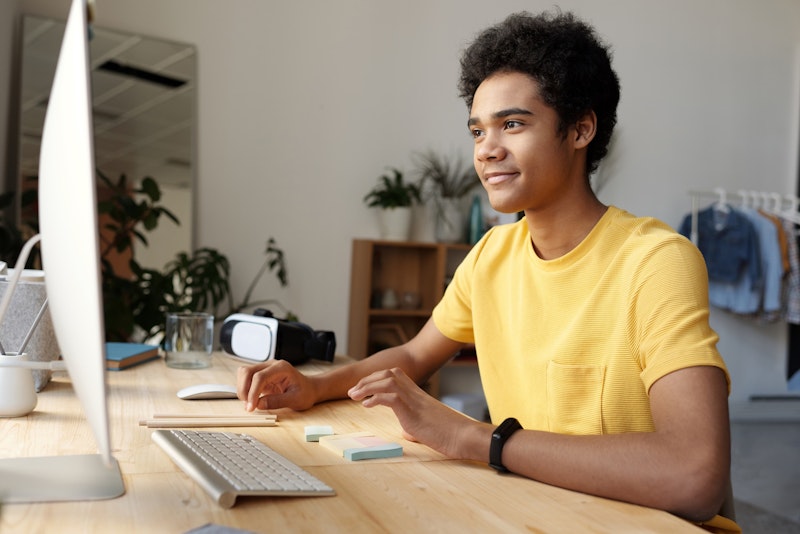 Tip #7: Reward learners
Rewarding remote learners with some incentive can motivate students to increase their attention level and performance, and even to look for additional related education in the future. Some examples of educational rewards can be certifications, additional educational resources, extracurricular programs, and activities.
Tip #8: Ask for feedback for continuous improvement
A relevant contrast from the traditional teaching methodology is that remote education allows educators to provide learners immediate, personalized feedback. When students take an online test or participate in a virtual simulation, some tools can help highlight areas for improvement in the right moment and avoid compiling evaluation reports.
Additionally, educators should also ask for feedback from students with the purpose of constantly upgrading their learning approach and engagement quotient, delivery, and strategies regularly by asking learners to complete a survey or to write a review to collect their feedback.
We hope that this guide provides you with relevant and useful tips and long-term approach strategies to apply to your educational institutions' transition into a blended or completely online training program.
Are there any other strategies that helped you improve your learner engagement for your virtual training programs? At EdTick we would like to hear what are your tips, best practices, and ideas!