Gamification and Microlearning: 5 Steps To Deliver Top-notch eLearning Experience
The fast-paced development of online media and eLearning technology is drastically changing the way we learn. Educational institutions should thus consider new learning strategies to keep their educational programs up to date. Gamification and microlearning are two modern technological strategies that have become popular in recent years. These strategies can help your institution deliver top-notch eLearning content and increase the engagement and performance of online learners.

In this article, we will help you familiarize yourself with the benefits of gamification and microlearning strategies in your educational work. We will also lay out useful steps for delivering great educational content using these two techniques.
What Are The Benefits of Microlearning?
Microlearning uses small and focused "bites" of educational content designed to meet a specific learning outcome. Technology is often used to portion out and deliver this content.
Microlearning addresses problems students can have holding their attention for a long time, and eases the learning curve by breaking it up into more digestible pieces. It also equips the learners with a problem-solving mindset and gives them more chances to practice and gain mastery in a subject.
What Are Are The Benefits of Gamification?
The use of gaming principles in educational design has become a popular method for engaging and retaining students as well as effectively achieving learning goals while making the process fun. Additionally, it promotes collaboration when applied to group work. Gamification can be applied to most educational needs by creating a narrative that reinforces the learning journey, and by implementing challenges, goals, scores, and rewards.
Gamification systems also provide instant feedback and analytics that track the performance and progress of individual students. They allow educators to compare individual results with the achievements of all students or employees.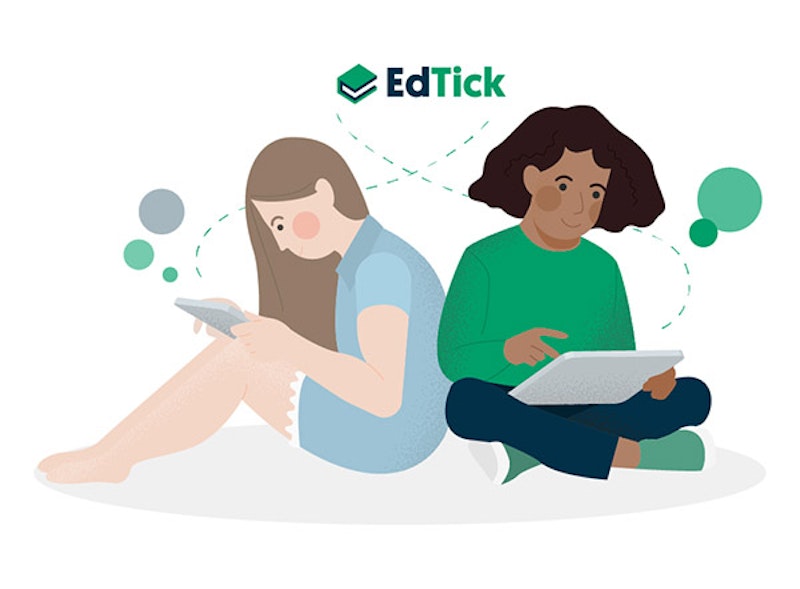 At EdTick we believe that the combination of these two high-impact learning strategies can provide your classroom with great educational outcomes. By following these steps, you'll be on your way to integrating microlearning and gamification techniques at your institution.
Step #1: Focus On Performance
Your main learning objectives should center around improving the performance of your students or employees. In order to ensure the proper use of gamification and microlearning, we suggest you ensure that each module you include in your learning program helps students meet a specific performance-based learning objective. This can only be achieved by choosing the right content—if you aren't careful about your content selection; learners will be engaged but not gaining knowledge.
Some examples for integrating gamification and microlearning can be quizzes that unlock information on the next module or topic, progress bars that indicate a learner's progress in a unit and reflective activities that provide bonus points.
Step #2: Include Real-Life Scenarios
Even though gamification improves engagement, gamification efforts would be useless if they are not based on scenarios involving real-life needs.
In order to ensure the best use of gamified content, we encourage you to design simple gamified scenarios with characters and challenges that the learner can relate to. This way, not only will you save time in designing and developing content, but you will also ensure the knowledge is more easily retained.
Step #3: Only include the necessary game mechanisms
When it comes to gamification, less is more. If you present your students with superfluous game elements you will distract them from the learning process. Therefore, when designing your gamified content, you should always keep in mind the exact role and benefit of each game element.
Game elements should also promote the best performance possible in the classroom or in the workplace. Learners should be focused on gaining useful knowledge rather than simply achieving a high score or reaching the end of a module. To that end, we suggest you provide your learners with infographics and flow charts that will help them remember the proper steps and keep in mind what their learning objectives are.
You can also challenge them and test their progress with micro quizzes or questions which appear from time to time during the module in order to reinforce learning.
Step #4: Provide Constant and Constructive Feedback
One of the main reasons for the success of gamification is its capacity for providing real-time feedback. By combining gamification and microlearning in your online learning content you will be able to deliver effective feedback for formative assessments which can motivate learners to excel.
You can instantly provide your learners with feedback in the form of points, badges or microcredits that can be used to obtain additional rewards every time they cross a milestone. Instant feedback can also be delivered in simulations, through one-on-one interaction with a coach, or in peer interactions.
Step #5: Provide Personalized and Adaptive Microlearning
We suggest designing personalised learning pathways that adapt to the learners' role, knowledge level, and department and that allow the learners to excel based on their needs. Adaptive microlearning and gamified platforms can help your institution identify knowledge gaps by using data from tests and algorithms.
You can even consider using a mastery leaderboard that encourages learners to compete against themselves. This way you will fuel their curiosity and ambition to acquire further knowledge and strive to beat their previous performance.
Conclusion
To summarize, if used in the right way, gamification and microlearning are great strategies for increasing engagement and performance with online learning. However, you should always remember that it is not the points and rewards that really count, but the effectiveness of your content, the right test questions, and the use of data for feedback and improvement.

Join EdTick for free today and compare and assess microlearning and gamification tools that will improve engagement and learning outcomes at your institution!